VA Disability Fraud Cases
This page highlights VA disability fraud cases, particularly involving PTSD and mental disorder claims.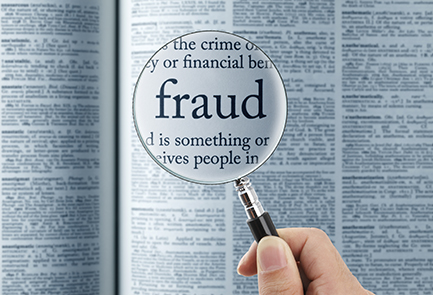 VA Disability Fraud Cases:
Table of Contents
---
Veteran Bragged about his Silver Star & Purple Heart, Claimed PTSD—All LIES
Here's another enraging, sad tale in the annals of VA disability fraud cases.
Greg Ramsdell did serve in the U.S. Army, but he decided he needed some cash and a prestigious civilian job with the Department of Defense, so he fabricated a story about atrocities he witnessed in Afghanistan, the valorous awards he (allegedly) received as an Army Ranger, and the PTSD that plagued his soul.
None of it was true. 
Despite his prevarication, the VA awarded Ramsdell service-connected disability benefits for his (fake) PTSD, which swelled his bank account to the tune of $76,000. 


Proving yet again that most criminals lack common sense, Ramsdell landed a job at Fort Benning (Georgia), home of the 75th Ranger Regiment.
It didn't take long for a real Ranger to question Ramsdell's (fake) awards and insignia.
The VA Office of Inspector General, Office of Investigations launched an inquiry in cooperation with the Federal Bureau of Investigation (FBI). 


Stolen Valor
WBAL in Columbus, Georgia reported in August 2019:
"Ramsdell claimed in June 2017 he had been awarded the Silver Star and Purple Heart to obtain civilian employment at Fort Benning. He knew that was false."i
The wonderful, "no bullshit" military & veterans blog, This Ain't Hell, noted:
[Ramsdell was] indicted for fraudulently claiming valor awards in order to improve his chances at gaining employment at Ft. Benning. Court documents state that Ramsdell claimed he had been awarded the Silver Star for valor, and a Purple Heart for wounds sustained in combat with the enemy. Neither of these claims were true.

These claims are in violation of Stolen Valor laws that make it a crime to fraudulently claim to be an awardee of certain military decorations or medals in order to obtain money, property, or other tangible benefits.ii
The U.S. Attorney's Office, Middle District of Georgia issued a press release in December 2019 noting:
As a result of Defendant Ramsdell's false claims, the VA gave him added PTSD benefits retroactive to his military discharge date of June 1, 2014 totaling $76,000. In truth, Defendant Ramsdell was not in Afghanistan during that period of time that he claimed to witness the atrocities that supported his false PTSD claim, and he admitted to investigators that he lied about having PTSD.iii 

This Ain't Hell posted Ramsdell's active duty deployments obtained from the Department of Defense Manpower Data Center, none of which indicated a deployment to Afghanistan.iv


---
Stolen Valor Act (2013)
---
VA Refuses to Properly Educate and Train C&P Examiners
Ramsdell's crime, like many VA disability fraud cases, could have been detected early on if VA staff received proper training, support, and resources—especially time—to carefully review military personnel records.
For example, VA should require all VHA-employed and VBA-contracted psychologist and psychiatrist examiners to read this article, written by an experienced C&P psychologist who is a combat veteran:
Unfortunately, VA does not even tell its examiners about this article or other crucial scientific and legal publications relevant to psychological C&P exams.


---
Guilty as Charged
Ramsdell pleaded guilty on 6 Dec 2019 to one count of false statements and one count of violation of the Stolen Valor Act. 
On 18 Aug 2020, U.S. District Judge Clay Land sentenced Ramsdell to maximum allowable—12 months in prison, three years supervised release, and was ordered to pay $76,000 in restitution to the U.S. Department of Veterans Affairs (VA).vi 


---
Army Times
Army Times also covers VA disability fraud cases, including the Ramsdell case. Army Times reported: 

Ramsdell did serve in various Army components, including the National Guard and the Reserve, beginning in 1981. He was honorably discharged in 2014.

The VA gave Ramsdell PTSD benefits retroactive to his 2014 discharge date totaling $76,000. He also received a civilian job at Fort Benning, Georgia, in 2017.

Ramsdell received the Fort Benning job offer in part because his resume listed that he was both a Silver Star and Purple Heart with oak leaf cluster recipient, the court records stated. But he never received those awards, the documents added.

The Silver Star medal is the third-highest military award for valor in combat. And the Purple Heart medal is awarded to service members who are wounded or killed in battle.

"The sentence imposed on Ramsdell sends a clear message that anyone who falsely claims to have received our nation's most valorous medals earned through combat and service will be held accountable," said David Spilker, special agent in charge at the VA Office of Inspector General, in a prepared statement.
Ledger-Enquirer
In a pithy, punching article in the Ledger-Enquirer (Columbus, Georgia and eastern Alabama), journalist Tim Chitwood tells it like it is: 
Gregg Ramsdell had a Silver Star for which he fought no battle and a Purple Heart for which he shed no blood.

For years the retired Army master sergeant also adorned his dress uniforms with a Ranger and a Special Forces tab, though he was neither a Ranger nor a Special Forces "Green Beret," as he claimed.

... Under sentencing guidelines, [Ramsdell] faced up to a year in federal prison, which his attorney, Zach Alsobrook of Opelika, hoped [Judge] Land might let Ramsdell serve on probation, telling the judge Ramsdell's wife has lupus and needs care, and Ramsdell's own age and health put him at risk of catching COVID-19 in prison.

Land would not allow that. Noting Ramsdell took money from the taxpayers by claiming stress from combat in which he was never involved, Land sentenced him to a year in federal prison and ordered him to pay $76,000 in restitution.vii
---
Footnotes
i. Williams, Chuck. "Indictment: Former soldier faces federal charges for lying about medals and atrocities." WRBL.com (20 Aug 2019). 
ii. AW1Ed. "Former Soldier Accused of Stolen Valor." This Ain't Hell, But you can see it from here (20 Aug 2019).
iii. Department of Justice, U.S. Attorney's Office, Middle District of Georgia. Georgia Man Masking as Purple Heart, Silver Star Recipient Pleads Guilty to Stolen Valor: Discharged Army Vet Claimed PTSD Benefits from Fake Tour in Afghanistan. Offices of the United States Attorneys, U.S. Department of Justice (6 Dec 2019).
iv. Balm, Steve. Gregg Ramsdell Pleads Guilty to Stolen Valor. This Ain't Hell, But you can see it from here (7 Dec 2019).
v. Rempfer, Kyle. "Army veteran gets 12 months prison time for stolen valor." Army Times (19 Aug 2020).
vi. U.S. Attorney's Office, Middle District of Georgia. "Max Prison Sentence + Restitution For Discharged Veteran Who Faked Military Honors And Combat-Related Mental Health Illness To Claim VA Benefits." Offices of the United States Attorneys, U.S. Department of Justice.
vii. Chitwood, Tim. "'Shameful'. Retired Columbus soldier sentenced for using fake PTSD claims to get disability." Ledger-Enquirer (19 Aug 2020).
---
I'm a Navy SEAL - Give Me Money
Richard Meleski told the Veterans Health Administration (VHA), Veterans Benefits Administration (VBA), and Social Security Administration (SSA) that he was a decorated Navy SEAL who had rescued marines in Beirut, Lebanon—for which he received a Silver Star—and, not only that, but by golly he had been a prisoner of war (POW) too!1 
VHA gave Meleski high priority healthcare access and lots of free healthcare; VBA granted him disability compensation for post-traumatic stress disorder (PTSD); and SSA awarded him disability benefits too.
Hundreds of thousands of dollars worth of healthcare services and disability benefits to a guy who had never served in the U.S. military.


---
No Bail for Vile Felon
From the excellent military blog, This Ain't Hell, But you can see it from here:2
A federal magistrate judge on Tuesday ruled that Richard Meleski, of Chalfont, would remain behind bars until his health-care fraud and stolen-valor case goes to trial or is otherwise resolved.

"Society is entitled to be protected from his criminal propensities, whether they incline him to burn things down or steal from veterans, their widows, and their orphans," wrote Magistrate Judge Richard A. Lloret in a six-page order.

Special Assistant U.S. Attorney Megan Curran wrote in the pretrial motion that Meleski over the years "was required to complete anger management, mental health counseling and psychiatric counseling, yet the defendant continued to commit violent felonies."

Judge Lloret wrote that the "depth and nature of the defendant's criminality is revealed by his current crime."

Lloret wrote, "The VA was established, in President Lincoln's words, 'to care for him who shall have borne the battle and for his widow and his orphan,' not as a piggy-bank for Mr. Meleski."


---
Loathsome Liar Pleads Guilty
On 22 July 2020 Meleski pled guilty to several crimes including healthcare fraud, mail fraud, Stolen Valor, creating fraudulent military discharge papers, and making false statements.3
He had also stolen dozens of guns and sold them on the street ("aiding and abetting straw purchases of firearms").
Meleski was a convicted felon who served time in prison before the present crimes. He was convicted of arson four times, including setting fire to a Roman Catholic hermitage for nuns.
According to the Philadelphia Inquirer, the hermitage was the home of a priest and several nuns who "live in individual cottages, almost always eat alone and devote their lives to solitary prayers and chores, and silence."4
From the same Inquirer article:
Meleski also was convicted in an earlier [arson] case for setting a school on fire in Middlesex County.

Meleski was convicted of forgery in 1980 and stealing a gun in 1992. In the latter case, he was convicted of injuring two police officers during an arrest and threatening to kill them. He was sentenced to four years in prison for that case.
Meleski faces a maximum possible sentence of 68 years imprisonment and restitution of $302,121 for the va disability fraud cases.
The case was investigated by the VA and SSA Offices of Inspector General.


---
Footnotes
1. U.S. Attorney's Office, Eastern District of Pennsylvania. "Montgomery County Man Indicted for Faking a Military Career and Stealing from the Government" (press release). U.S. Department of Justice (25 Nov 2019).
2. AW1Ed. "Fake SEAL Charged with Defrauding VA Update." This Ain't Hell, But you can see it from here (4 Dec 2019).
3. Ziezulewicz, Geoff. "Man pleads guilty to faking SEAL service, POW status and PTSD for $300,000 in VA benefits." NavyTimes (23 Jul 2020).

4. Moran, Robert. "Bucks County man accused of posing as Navy SEAL and POW to steal veterans benefits was convicted of arson 4 times in N.J." Philadelphia Inquirer (27 Nov 2019).


---
---
VA Disability Fraud Cases
---
Google Sign-in icon
I value your feedback!
If you would like to comment, ask questions, or offer suggestions about this page, please feel free to do so. Of course, keep it clean and courteous.
You can leave an anonymous comment if you wish—just type a pseudonym in the "Name" field.
If you want to receive an email when someone replies to your comment, click the Google Sign-in icon on the lower right of the comment box to use Google Sign-in. (Your email remains private.)
↓ Please comment below! ↓