PTSD Exams
PTSD Exams - Articles and insights for VA psychologist and psychiatrist comp and pen examiners, veterans, VA-accredited claims agents, service officers, and veterans law attorneys.

Find What You Want ...
Psych tab - for psychologist and psychiatrist examiners.

Legal tab - for claims agents, veterans service officers, and veterans law attorneys.
Vets tab - for United States military veterans and their families.
VA Policy tab - for federal policies affecting veterans, particularly with regard to PTSD exams.
Site search - search for specific PTSD exam topics.
Stay Current - regular updates, C&P exam glossary, weekly newsletter, VIP member benefits. 
Navigation:
Desktop or laptop -

 at the top

,

right

, and

bottom 

of every page.




Mobile phone -

 tap the menu

icon

.



---
Different Names for PTSD Exams
Within the Department of Veterans Affairs (VA) and elsewhere you will see PTSD disability exams referred to by various names such as:
* Compensation and Pension examination
* C&P exam
* VA claim exam
* Nexus letteri
* Mental health exam
* Disability benefits questionnaire (DBQ)ii
Notes
i. A "nexus letter" is a letter written by a doctor giving his or her opinion that a nexus (causal connection) exists between a veteran's military service and a current illness. The term still has that meaning, but it can also can refer to an exam report written after a comprehensive psychological or psychiatric evaluation.
ii. DBQs are VA Forms on which examiners report most of their findings and conclusions. Thus, a DBQ is a reporting form, not the exam itself.


---
PTSD Exams Information Overlaps
Although I try to group articles, resources, and web pages according to specific groups' interests, it's tough to create precise divisions because people have diverse interests.
For example, some veterans and family members might want to learn details about psychological and medical (psychiatric) research and assessment methods.
Veterans law attorneys might also want to take a deep dive into substantive research in psychological science and medicine (psychiatry).
Therefore, I encourage you to at least scan the information in other groups to make sure you don't miss something important to you.


---
Mission: Improve C&P Exam Accuracy
Should PTSD exams for American veterans be accurate?
Sounds like a dumb question doesn't it? "Yes, of course", is the only sensible answer.
But here's the sad news: At least one-third of VA C&P exams for PTSD produce erroneous results.1
If you consider the number of expert witness opinions C&P examiners must answer, it is at least as likely as not that VA PTSD exams contain one or more significant errors.2
Skeptical? I wrote a 97-page White Paper full of evidence: Psych C&P Exams are Unfair to Veterans
PTSD Exams Are Often Wrong
If you already know that VA C&P exams for PTSD (and other mental disorders) are often wrong, here's the big question:
If everyone agrees that PTSD exams should be accurate, and if everyone knows that they aren't, why isn't anyone doing something about it?
Because most people who care about VA disability compensation have more pressing priorities, all of which are understandable.


---
Exam Quality Is Important But ...
 ... other priorities take precedence.
* Veterans might know that the system is screwed up, but they're concentrating on getting their own disability benefits claim approved.
* Veterans Service Organizations must meet their members' needs and what's a bigger issue, (a) helping vets get their claims approved, or (b) persuading Congress to tackle a complex problem that has persisted for years? It could be both but it seems the VSOs have not recognized exam quality as a priority yet.
* Veterans law attorneys are fierce advocates for their clients, as they should be. Therefore, they concentrate on specific legal impediments to getting their clients' disability claims approved, not on trying to improve exam quality for everyone. 
* VA mental health examiners might believe in quality exams, but when they have to churn out 15, 20, or 30 exams a week to keep their job—or to make a living, in the case of contracted examiners—quality takes a back seat to speed.
* VA decision-makers (upper management) might want to improve exam quality, but they have to choose their battles, and pushing for quality PTSD exams is fraught with problems. For example, some veterans groups will accuse them of being "anti-veteran". If that label sticks, they will not move up the ranks and they could lose their job.
* U.S. Representatives and Senators might care about exam quality, but they've got to think about fundraising and garnering positive press for the upcoming election. They also risk acquiring the "anti-veteran" label—a kiss of death for a politician.
* Journalists might care about exam quality, but hard-nosed investigative journalism and hard-hitting newspaper editorials have been met with resounding silence. (See the Psychologist and Psychiatrist C&P Examiners Recommended Reading List for citations to those newspaper articles). 
* The same is true for combat veterans who have expressed concern about exaggerated or fake PTSD claims: They receive countless accusations of being a traitor, a few compliments (usually not in public), and ... not much else.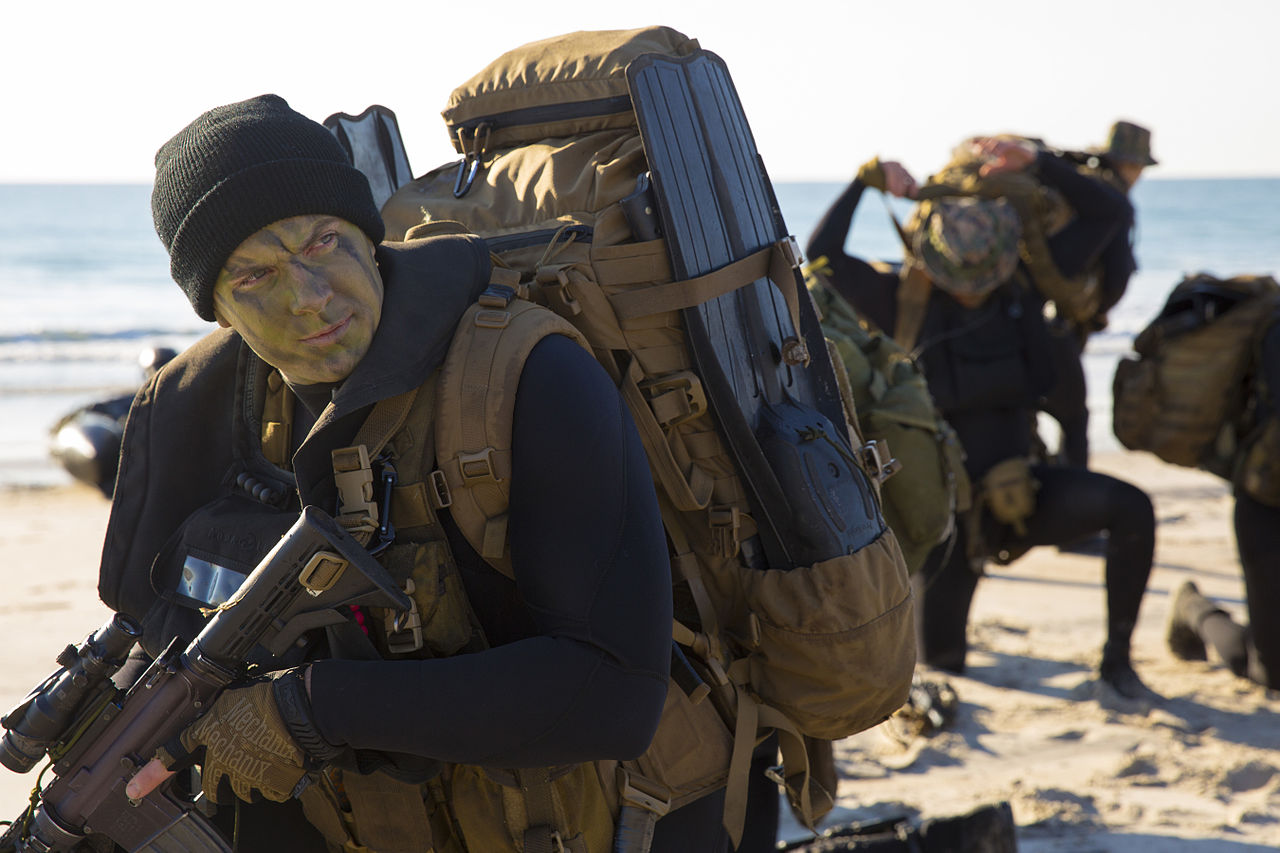 Marine Recon prepares way for seaborne operations (photo: Sgt. Paul Peterson)
1. "At least one-third of VA C&P exams for PTSD produce erroneous results." - That is my estimate based on all the available research. Keep in mind that VA does not conduct any Quality Assurance or Program Evaluation research.
2. "... it is at least as likely as not that VA PTSD exams contain one or more significant errors." - As above, that is my educated estimate based on all the available research.


---
---

Google Sign-in icon
I value your feedback!
If you would like to comment, ask questions, or offer suggestions about this page, please feel free to do so. Of course, keep it clean and courteous.
You can leave an anonymous comment if you wish—just type a pseudonym in the "Name" field.
If you want to receive an email when someone replies to your comment, click the Google Sign-in icon on the lower right of the comment box to use Google Sign-in. (Your email remains private.)
↓ Please comment below! ↓